Landing
November 3, 2020
2022-08-03 1:35
Landing




The All-in-One Educational WordPress theme for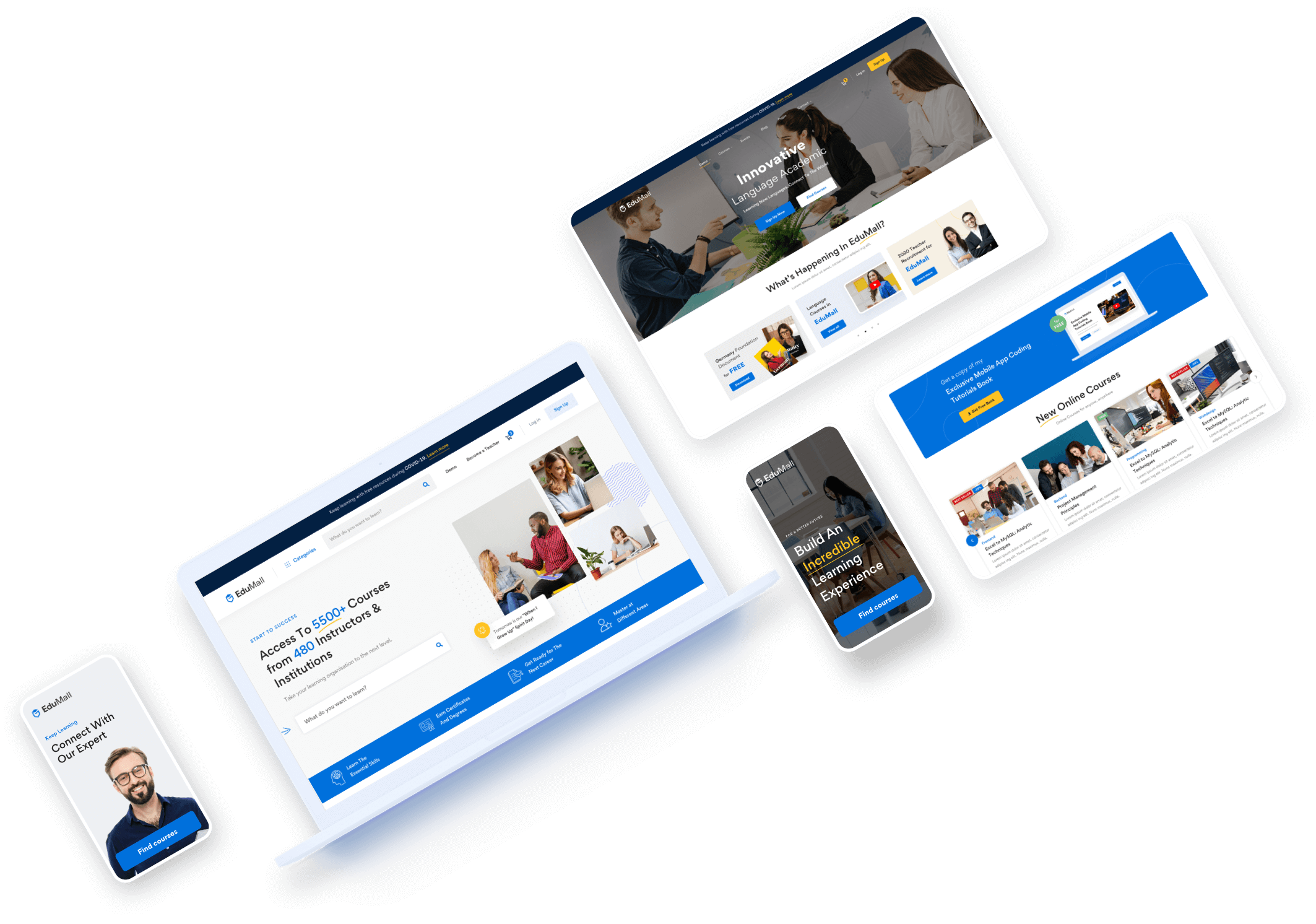 Why Choose EduMall
EduMall provides full of features for creating a perfect eLearning platform. Built with utility in mind, users are able to manage their education website with ease by EduMall's core features.
The All-in-One Educational WordPress theme

EduMall provide users with 11+ unique and specialized demos focusing on educational centers and online courses
EduMall comes with the most powerful LMS plugin - Tutor LMS that specialized for individual instructor,educational organizations and eLearning platform.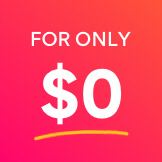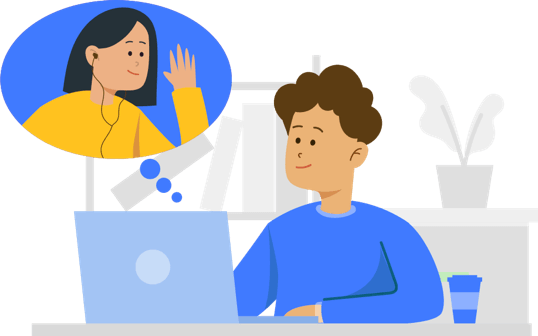 Zoom is integrated into EduMall to help schools, organizations to enhance their online programs. Learners can access to online high-quality video sessions through desktop and mobile. You can simply connect with Zoom Meetings directly from your LMS.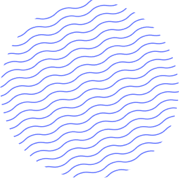 Utilized for eLearning Management
Tutor LMS enables users to manage your eLearning platform easily and monitor all your courses
Set up and customize your own sections and lesson sequence.
Students cannot access to the next lesson until finish the previous one.
Admin, instructors can lock the lesson until the start time.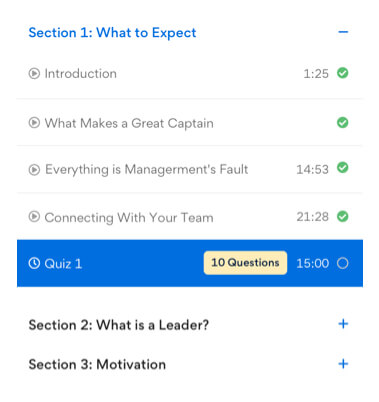 Certificate Builder
EduMall offers users a number of professional certificate templates to choose from or you can create your own certificate to match your organization's style.
Frontend Student Dashboard
From the dashboard, students can update their bio, check up their active courses, completed courses, track their progress easily and many more.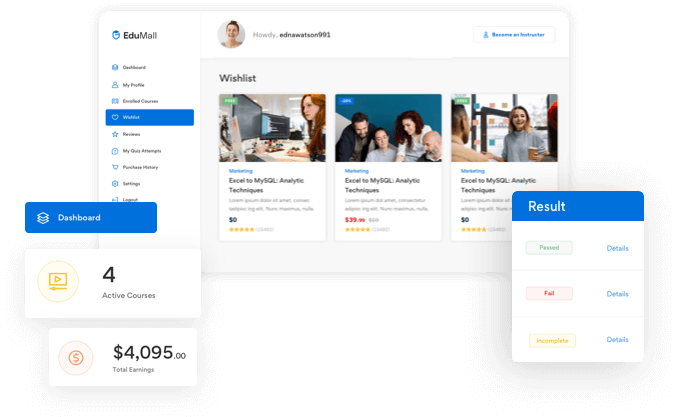 Instructor
Dashboard
Instructors have their own dashboard to update their profile, track their course listings, earnings and many more.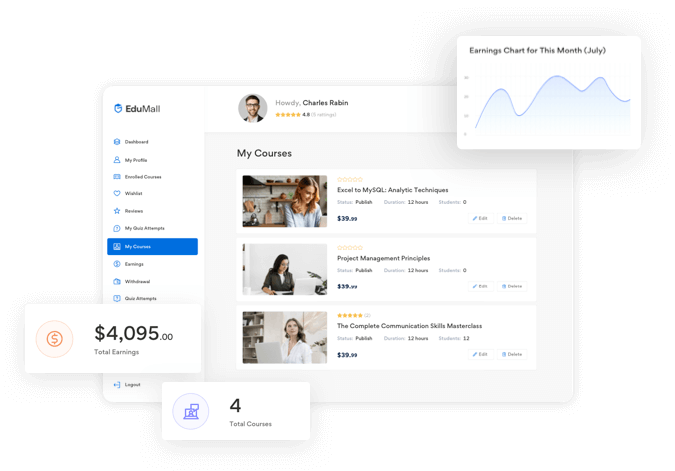 Build the best Learning Community with BuddyPress
With BuddyPress integration, all users includes learners and instructors are able to: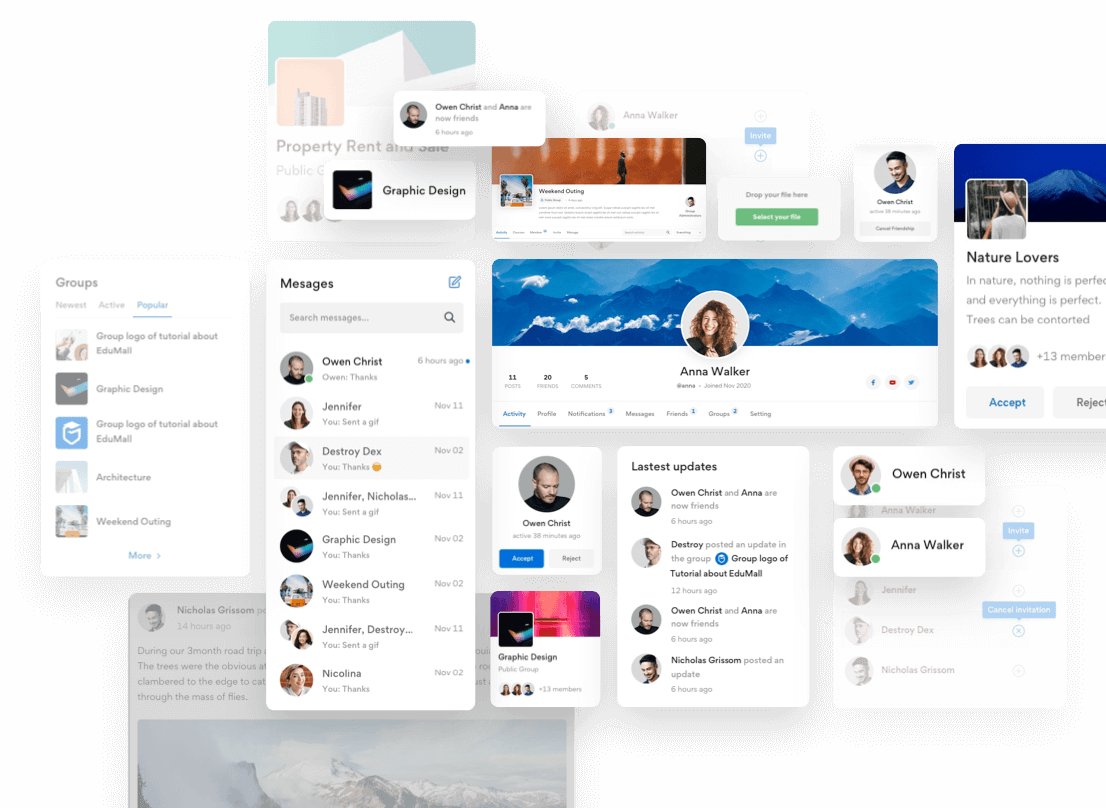 Course Layouts
Users can choose from our 7+ different course listing layouts for your eLearning platform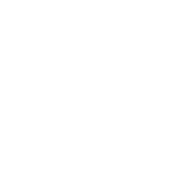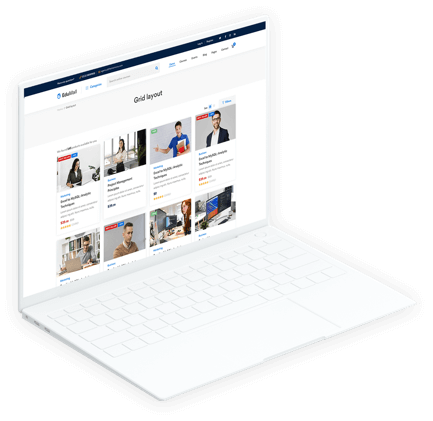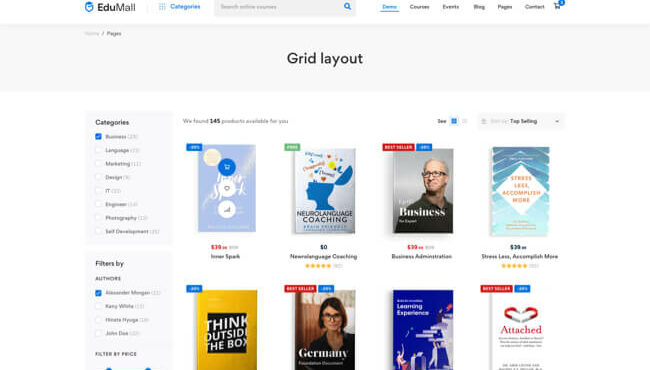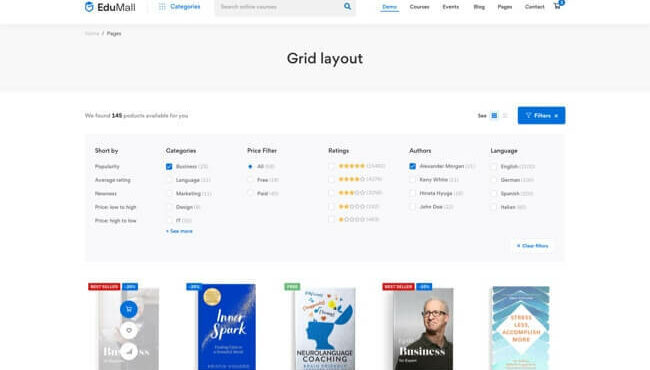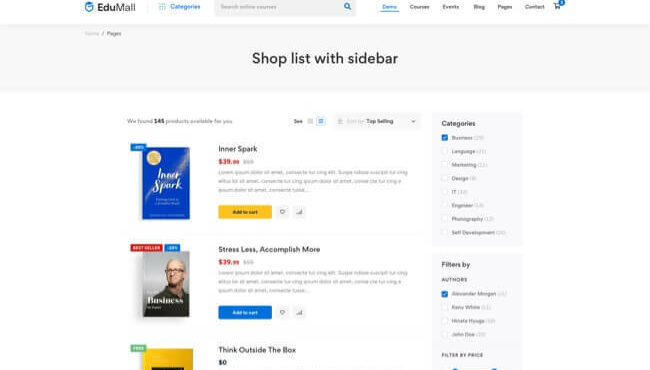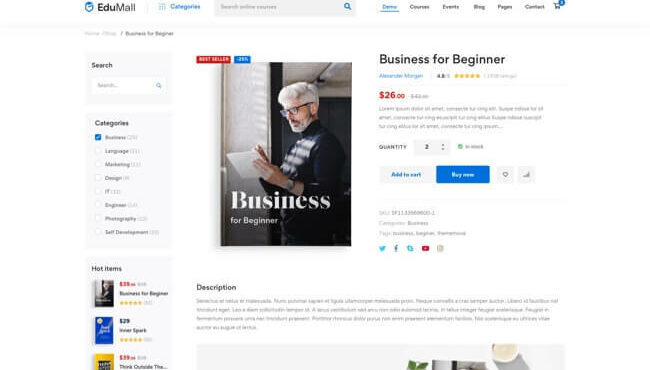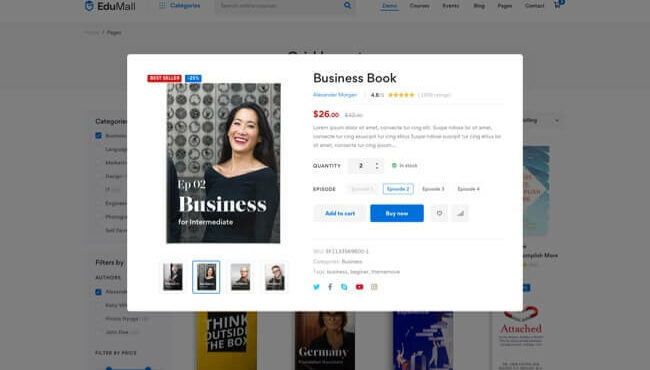 Selling anything from digital to physical product with WooCommerce plugin.
Setting up payment system with the most popular payment methods: PayPal, Stripe, Bank Transfer.
Having complete report on your sales anytime.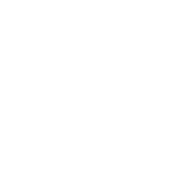 Premium Plugins Integration
Only the most suitable plugins are integrated into EduMall to help users to buid powerful and fully functional educational websites.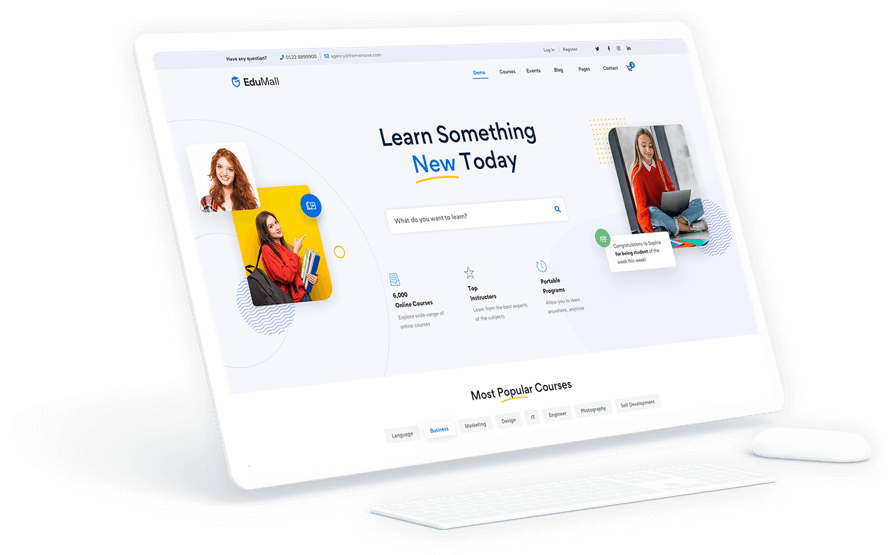 EduMall Core Features
Standard features to provide the perfect solution for education platform
Dark Skin

version is available
Customer Voices
See how our customers satisfied with EduMall and want to share their experience with you

I like it a lot. Superb UI / UX design. It feels like LinkedIn Learning.

I didn't complete my website yet, but the features of the theme are amazing and pretty cool! I've used other education themes, but they are arrogant and poorly provided customer support, so I had to wait for their update for more than a year. If you want to create an educational site, you should buy this theme. I am confident that it is the best educational theme within Themeforest. Thememove,

websiteforest2020
/ Uganda
I thought this theme was well designed. It's simply what I was always looking for in a membership site. Well done!