Course Prerequisites
Please note that this course has the following prerequisites which must be completed before it can be accessed
About This Course
Once you master fundamentals of C# and programming with .NET framework, you'll have lots of options in front of you. You can choose to build mobile apps if you prefer, or you can change job and work as a web developer. As long as you know the fundamentals well, switching to different technology stacks is pretty easy. Every section comes with a few bite-sized video lectures and a quiz or programming exercises.
These exercises are carefully chosen from academic and real-world examples to train your "programming brain". If you want to be a successful programmer, who has many high-paid job offers and freedom to "choose", you need to learn how to think like a programmer. And this is what you're going to get out of these exercises. All exercises come with solutions, so you can compare your solutions with Mosh's to find areas.
Learning Objectives
Strong foundation on the basics of C# programming language and coding constructs.
More confident to learn advanced C# programming concepts.
Be ready to begin your career as a C# .NET programmer
Requirements
Visual Studio Community Edition
Target Audience
Newbies or students looking for a refresher on the basics of C# and .NET
Your Instructors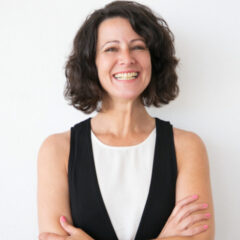 Nahla Jones
Master's Degree
She is TEFL certified and has been teaching English since 2008. She has helped over 3000 students worldwide improve their English and hopes to help you as well. Culture and languages have always fascinated her which is why over her lifetime, she has studied French, Spanish, Italian, Mandarin, and Swahili. She understands the struggle of trying to learn a new language which is why she always tries to make her lessons interactive and yet full of valuable content so you can improve as quickly as possible.
See more