About This Course
Listening Skills are the quiet soft skills sauce that can make or break a career. Have you ever had a client, customer, boss or colleague have to repeat things to you several times? Or look at you as if they weren't sure you were understanding them, or even paying attention?
The ultimate form of respect you can give anyone in the workplace is listening to them. Strong listening skills seem easy and commonplace, but they are actually rare in most workplaces. Communications expert TJ Walker will teach you step-by-step how to build, strengthen and master excellent listening skills in this course.
Learning Objectives
Create better connections with everyone in the workplace
Become a better communicator
Improve all work relationships
Requirements
A willingness to listen to others
A desire to learn from colleagues, customers, clients and bosses
Target Audience
Junior executives
Account representatives
Line workers
Managers
Focusing on the true challenge of listening carefully
The Body Language of Listening
You can be a Communication Skills Master
Your Instructors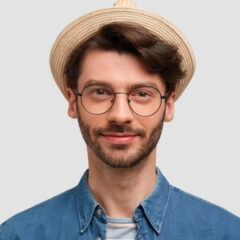 Alex Itzel
Photographer
With a focus on cinematic beauty and human connection, Alex specializes in capturing peoples' cultures and lifestyles. His affinity for traveling has led him to work on productions of all types and sizes across the United States, Western Europe, Eastern Asia, Central, and South America.  His travels abroad have taught him invaluable lessons in what it takes to capture stories while on the road.
See more