About This Course
Do you want to learn more about Cryptocurrency Investment? Are you aware of the fundamental principles behind Blockchain Technology and Crypto Assets? Learn from an experienced cryptocurrency Investor, Blockchain consultant, Certified Bitcoin Professional, Engineer, and founder of two businesses in the Blockchain and cryptocurrency industry. This course is tailored specifically for anyone who wants to learn about cryptocurrencies and how to buy and invest them.
Cryptocurrencies are a new global phenomenon that all started with Bitcoin back in 2009. In this course, students learn all about the fundamentals of cryptocurrencies, which is absolutely essential in these early days of adoption. Hundreds of hours of research and effort has gone into this course to give students the absolute best description of cryptocurrencies, the foundational blockchain technology, how to go about buying them
Learning Objectives
Learn how to buy, sell, and store cryptocurrencies including using digital wallets
Learn about how to identify cryptocurrencies to invest in and how to employ proper investment strategies
Learn some excellent resources for increasing your knowledge on investment fundamentals, and where to find cryptocurrency communities
Target Audience
Someone looking for an A to Z course on Cryptocurrency Investment
Those looking for critical Cryptocurrency Investment principles from an experienced Investor
Those looking to improve upon and refine their knowledge of Cryptocurrency Investment
Your Instructors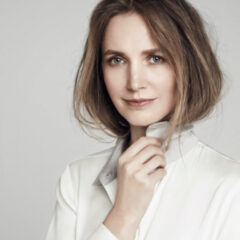 Emilee Logan
Master of Education Degree
She loves science and majored in biology at Arizona State University, where she also earned her teaching credential and Master of Education degree. Mrs. Emilee is excited to begin the best year ever.
See more