About This Course
This online photography course will teach you how to take amazing images and even sell them, whether you use a smartphone, mirrorless or DSLR camera.
This photography course is designed to teach you the ins and outs of photography, even if you have little to no experience with it, to help create profitable images that help you stand out from the crowd and sell.
Master Photography Techniques to Create Extraordinary Images!
While there are plenty of digital photography courses that focus on specific styles or how to use gear, it's hard to find a comprehensive course like this one, which is for beginner to advanced photographers.
This course is designed for all levels of photographers who want to improve their skills, take stellar images, and make money with their photos – especially great for any DSLR or mirrorless camera user.
Learning Objectives
Regardless of what your level of experience is or what type of camera you use, this in-depth course is designed to provide you with everything you need to take your photography skills to the next level.
Whether you prefer taking photos of nature, animals, or people, a great photographer knows how to compose a shot, light it, and edit it. By honing these skills, you can sell your photos so you can turn your passion into a career. This course shows you how.
Unlike other photography classes that are more limited in scope, this complete course teaches you how to take amazing photos and how to make money by selling them.
Requirements
You should be excited to learn photography, and ready to take action!
No fancy camera is required, having camera (even a smartphone) will help you learn as we prompt you with practice activities.
No prior knowledge of photography is required - this course is geared for absolute beginners.
Target Audience
Anyone who wants to take better photos
Absolute beginners who want to become skilled photographers
Amateur photographers wanting to improve their skills
Introduction
Introduction to the course
Exposure
Photography exposure is basically how bright or dark your image is. We call a photo that is too dark, underexposed. A photo that is too bright is overexposed.
Your Instructors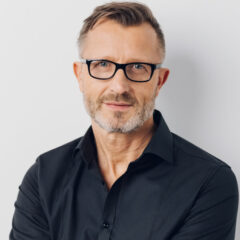 Donald Logan
Master's Degree, Entrepreneur
Donald Logan has more than 15 years' experience as a project management consultant, educator, technology consultant, business owner, and technical writer. He has consulted as a project manager for a range of businesses, including startups, hospitals, architectural firms, and manufacturers. Donald is passionate about helping students pass the PMP certification exam.
See more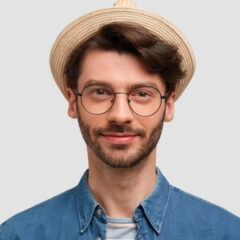 Alex Itzel
Photographer
With a focus on cinematic beauty and human connection, Alex specializes in capturing peoples' cultures and lifestyles. His affinity for traveling has led him to work on productions of all types and sizes across the United States, Western Europe, Eastern Asia, Central, and South America.  His travels abroad have taught him invaluable lessons in what it takes to capture stories while on the road.
See more