Course Prerequisites
Please note that this course has the following prerequisites which must be completed before it can be accessed
About This Course
Projects are all around us. Virtually every organization runs projects, either formally or informally. We are engaged in projects at home and at work. Across settings, planning principles and execution methodologies can offer ways in which projects can be run more effectively and efficiently.
Project management provides organizations (and individuals) with the language and the frameworks for scoping projects, sequencing activities, utilizing resources, and minimizing risks. This is an introductory course on the key concepts of planning and executing projects.
We will identify factors that lead to project success, and learn how to plan, analyze, and manage projects. Learners will be exposed to state-of-the-art methodologies and to considering the challenges of various types of projects.
Learning Objectives
Develop a higher level of leadership and management skills
Reach your fullest potential
Deliver extraordinary value
Requirements
You should already be somewhat familiar with fundamental business practices and be interested in learning to achieve more by working with and through other people
Target Audience
New managers looking to transition successfully from a production to a management role
Existing managers looking to get more engagement and innovation from their teams and organizations
Entrepreneurs who need to use "soft power" to motivate people to achieve exceptional outcomes with limited resources
Your Instructors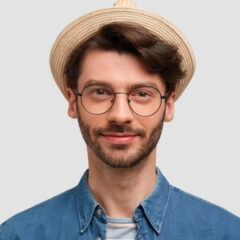 Alex Itzel
Photographer
With a focus on cinematic beauty and human connection, Alex specializes in capturing peoples' cultures and lifestyles. His affinity for traveling has led him to work on productions of all types and sizes across the United States, Western Europe, Eastern Asia, Central, and South America.  His travels abroad have taught him invaluable lessons in what it takes to capture stories while on the road.
See more