Course Prerequisites
Please note that this course has the following prerequisites which must be completed before it can be accessed
About This Course
In this course you will learn to how to establish enterprise project management office. It will start with basic level and continue to more strategic. Our starting point is often project office, then we start using same templates and methodologies across teams and departments. This will link project management into enterprise strategy process.
You will get sample tools and templates in this course. You will get to know needed tools, frameworks and strategic decision making process. You will also learn how to put your exact project into program context and later all of the projects and programs as a part of enterprise project management office. You will learn strategic decision making in order to make strategic portfolio management.
Learning Objectives
How management is differen
How organization need to change.
Make a winning from your existing strengths
How to work with your weaknesses, even change them to your strengths!
Requirements
Project methodology
Open mind
Willingness for learning
Target Audience
New manager who must lead several business units
Project manager eager to learn new methodologies and tools
Your Instructors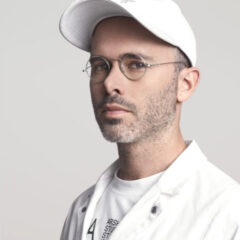 Foley Patrik
Master's Degree, Developer
With an innate ability to simplify complex topics, Patrik has been mentoring engineers beginning their careers in software development for years, and has now expanded that experience onto EduMall, authoring the highest rated React course.
See more