Course Prerequisites
Please note that this course has the following prerequisites which must be completed before it can be accessed
About This Course
In this Specialization, you will understand how investment strategies are designed to reach financial goals in a global context. You will learn the theory that underlies strong investment decisions, as well as practical, real-world skills that you can apply when discussing investment proposals with your advisor, managing your personal assets or your client's investment portfolio.
You will start by developing a global understanding of financial markets and what impacts rational and irrational behaviors have in finance at the micro and macro levels. You will then learn how to adequately build and manage a portfolio with a long-term view while gaining an appreciation for novel research advances in finance and related areas as well as future trends that are shaping the investment management industry.
Learning Objectives
Earn the certificate of Financial specialization that you can share with prospective employers and your professional network
Gain the skills: Investment management, interest rate, stock, portfolio construction
Requirements
Schedule time to take the course with your full attention
Have comprehension of the english language
Be open to new ideas and strategies
Target Audience
Financial students
Leaders in a small companies
Anyone who wants to invest their money to the market
Developing global understanding
Strong investment decisions
Adequately build portfolio with long-term view
Your Instructors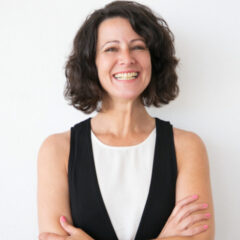 Nahla Jones
Master's Degree
She is TEFL certified and has been teaching English since 2008. She has helped over 3000 students worldwide improve their English and hopes to help you as well. Culture and languages have always fascinated her which is why over her lifetime, she has studied French, Spanish, Italian, Mandarin, and Swahili. She understands the struggle of trying to learn a new language which is why she always tries to make her lessons interactive and yet full of valuable content so you can improve as quickly as possible.
See more